nexnoa is an extrusion platform enabling and assisting the transition to sustainable food systems.
Our extrusion platform combines fundamental research, innovation and operational excellence. We work on this on integrated and collaborative basis. It is a flexible and open environment. We partner with our customers in a modular way. Certain projects may only need anchoring in research, others may need co-working for innovation – and still others use all modules in terms of developing their own capabilities. These three core modules from a single source multiply the resulting benefits for our partners.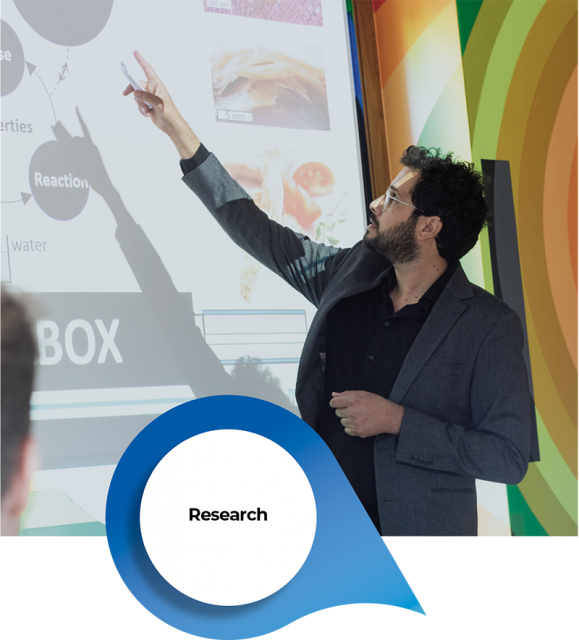 Despite its long history, wide application areas and great potential for innovation, the extrusion process is one of the least understood technologies in the food industry. The limited knowledge has not been a major problem for the industry, as the desired products could usually be developed by trial and error. Now, however, the challenge is to develop very complex foods, such as plant-based meat alternatives. With such complexity, the trial-and-error approach does not provide efficient solutions. Our research aims to develop mechanistic process engineering and materials science tools that make extrusion technology more accessible for targeted process and food design. Our team consists of experts with many years of experience in extrusion research and works closely with leading research institutions such as KIT to actively advance the field. We make our research platform available for both academic and industrial research, where we clarify, design and systematically investigate key questions.
We use our research approach to improve our mechanistic understanding of extrusion. We proactively use this understanding to develop enabling extrusion technologies for the food industry. To perform this effectively, we work closely with extruder manufacturers and ingredient producers, which gives us the necessary flexibility at the technological and formulation levels. This allows us to modify the process according to our needs and perform advanced testing in a high-impact way. Our innovation platform therefore provides an effective basis for the development of tailor-made products, but also for the reverse engineering of ingredients according to the requirements of the end products.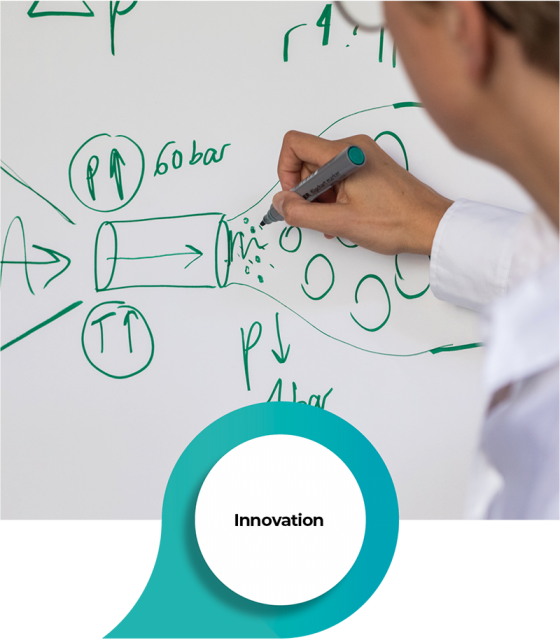 Excellence in the operational process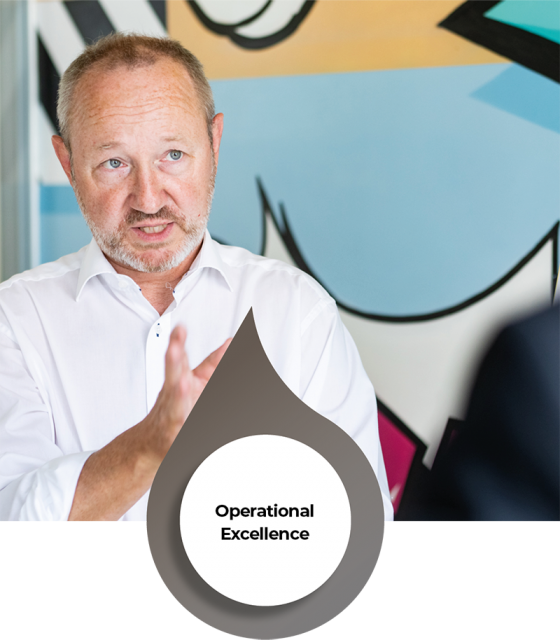 One of the most important, but also most challenging tasks in any extrusion project is the scale-up. At nexnoa, we can manage this task with relative ease, as our approach is not based on trial and error, but on a thorough analysis of the process. This creates a clear and solid basis for the fast and effective transfer of technology, process or product developments from laboratory to industrial scale. We enhance and strengthen operational excellence by assisting it through digitalization and providing process-specific solutions in terms of troubleshooting, ease of operation, and cost-efficient processing as well as training workshops. To facilitate operational excellence, our extrusion platform is equipped with various high-end twin-screw extruders, from laboratory to industrial scale with highly flexible auxiliaries. We enable to test, to experience, and to progress.
Our holistic approach applies the knowledge gained from state-of-the-art research to realize pioneering innovation. Our extrusion platform does not stop at isolated solutions, but offers integrated solutions for dynamic, efficient and collaborative extrusion projects.
Additional expertise through beneficial collaboration.

Our cooperations and continuous exchange with academic institutions such as KIT ensure that we stay at the cutting edge of science. This gives us ready-to-implement fundamental knowledge for the extrusion projects with our partners.
In addition, we have access to the comprehensive state-of-the-art extruders and equipment of Coperion. We benefit from full technical support from this partnership and can run trials with high-end extruders of any size and at any time.
Extrusion, the black box – we shine a light on it.
The mechanisms that take place in a food extruder are very complex. At the moment, one of the areas we are working on is the development of meat analogues based on plant proteins such as wheat, soy and pea proteins. Another key area of our work is the functionalisation of alternative proteins – where proteins are given new or improved properties, e.g. better solubility and thus digestibility, or optimised texture properties, e.g. better solubility, digestibility, or improved texture properties.
We do also work on the modification of the technofunctional properties of the food by-products, such as apple and carrot pomaces or potato pulps. As a result these valuable food fractions are re-introduced to the food supply-chain. We use them in their entirety (zero waste), integrating their valuable fibre and bioactive components into sustainable food products in form of a bakery goods, smoothies, or even sausages with improved texture. We will be happy to show you how it works.